Tooth Removal and Extraction
When all other oral treatments seem impossible, Dr. Vanessa Wadden will perform a tooth extraction at our Muscatine office. Tooth extraction is often the solution to treat damaged teeth caused by dental issues such as infection, decay, and trauma. It is a preventative measure to stop the spread of oral disease. It also minimizes the risk of future tooth infection as well as protecting your overall dental health. With modern medical equipment and anesthetic treatment, Dr. Vanessa Wadden will ensure the procedure is safe and painless. We will also provide a variety of restoration options to give you a brighter and whiter smile.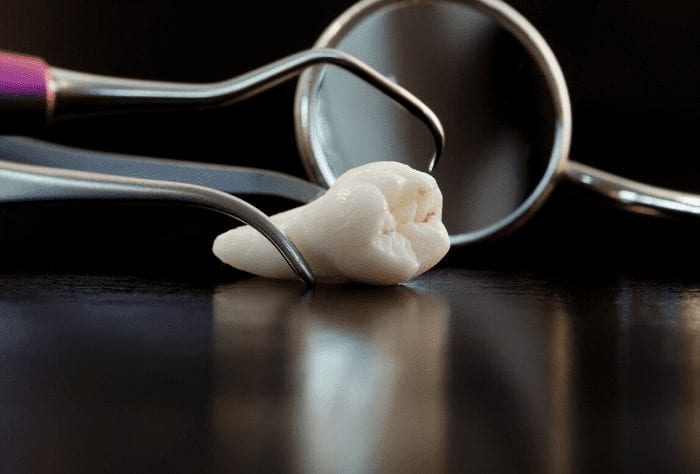 Why should you undergo tooth removal?
Tooth removal is necessary when your teeth have been damaged by decay, periodontal disease, infection, or trauma. Periodontitis, also known as bleeding gums, is one of the main reasons for tooth extraction. The disease is caused when food debris and stains that get stuck on teeth (plaque) is not removed. Plaque provides a conducive environment for bacteria proliferate, causing infection. As bacteria break down food, acids cause harm to the gums. If proper hygiene measures are not implemented to eliminate plaque, it hardens into tartar, which inflames the gums. The gums become sensitive ad weak and start pulling away from the teeth. Infection that spreads into the gums threatens other dental structures, including the jaw bone, tooth roots, and jaw tissue. Severe conditions like this require immediate tooth extraction.
Other reasons include;
– Misaligned and crowded teeth which prevent the growth of other teeth
– A premature eruption of permanent teeth before a primary tooth has fallen out
– Certain teeth prevent orthodontic treatment (dental braces)
– Serious injury to the tooth such as fracture or crack
– Your wisdom tooth is causing harm to your dental structure
The Extraction Process
Before extracting your tooth, we will analyze x-ray images of your mouth and the surrounding structure to help us decide the best method of removal. Advanced medical imaging technology also helps us discover any complications such as bone disease, tumors, and infections that would hinder the extraction process. Sedation is then administered to minimize discomfort. Depending on the severity of the problem, general or local anesthesia could be used.
Tooth extraction depends on the position of the tooth. If it is broken at the gum line, an incision would be necessary around or above the tooth. Bone and gum tissue around the tooth will be affected by the procedure. Teeth that are above the gum line are relatively easy and quick to extract. In some cases, a tooth would be split into smaller pieces for easier removal.
Recovery Process
After the extraction process, the status of the affected area will depend on whether you want the tooth replaced or not. Doctors can install dental implants after the procedure or augment bone and soft tissue. If you don't need replacement, a gauze would be placed on the gum to help form a blood clot. If the extraction process was simple, expect minimal discomfort. Conventional analgesics such as ibuprofen can manage the pain. If your surgery was more intensive, we would prescribe stronger solutions for the first few days after the extraction. Milder anti-inflammatory drugs would be enough for the pain after a few days.
Good oral hygiene is essential during the recovery process. You should ensure that the affected area is free from external contact to allow blood to clot. Contact us immediately if you experience constant severe pain for several days or if the affected area is bleeding excessively.
Why choose Healthy Smiles Family Dentistry?
Though tooth extraction may seem like a painful procedure, when you receive treatment from us, the process will be quick and more comfortable than you may have thought possible. Before deciding whether your tooth needs removal, we examine the tooth thoroughly and consider every possible alternative. Rest assured that extraction is a last resort, and if it is possible to restore your tooth using more conservative treatment, we will explain your options and help you make an informed decision.
We are equipped with modern and advanced imaging technology to guarantee minimal damage to the jaw and gum tissu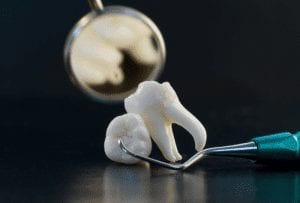 e. Additionally, Dr. Vanessa Wadden and all our staff approach dental treatments with a long-term outlook. We follow up on our patient's oral health to minimize the risk of future problems. Along with the extraction, we will provide restorative treatment such as dental implants, bridges that will blend with your smile and boost your dental functions. Book an appointment with us today.