Millions of people across the country would love to be able to improve the condition of their smile so that way they can feel confident as they go through life. Unfortunately, many people are not born with a smile that they would like to have. Luckily this is not a circumstance that is impossible to change thanks to advances in modern technology. Dr. Vanessa Wadden may be the newest owner of Healthy Family Smiles Dentistry but she has years of experience assisting patients receiving new veneers so that way they can smile confidently.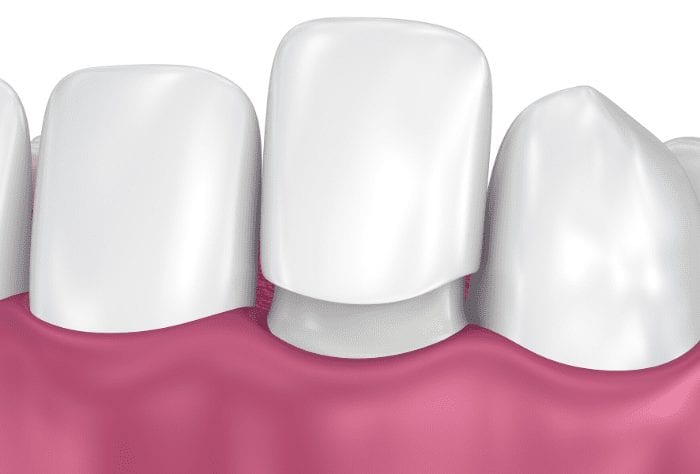 Dental Veneers
Veneers are a useful medical device for your teeth. They can allow your doctor to essentially choose how your teeth will be shaped and the size of your teeth as well by using these amazing pieces of technology. Perhaps even more amazing is the fact that unless you tell someone they will more than likely never know that they were not your natural teeth. Dr. Vanessa Wadden says that this is a great choice of operation for patients that are unsatisfied with their teeth whitening results. This is because not only do the veneers cover any existing discoloration that is on your teeth but they are able to last up to 30 years without any discoloration if they are properly maintained. In this way not only will you be able to have a perfect smile today but you will be able to have one every day for years to come.
Why should you consider Us for Dental Veneers in Muscatine Iowa?
The staff at our office has been working in the community for years and has built a reputation for a consistent commitment to quality customer service that is sorely lacking from many of our competitors. While the new doctor may not be familiar with every single patient walks in the door most of our staff is as they have been retained from the previous owner. If you have been here in the past you will be happy to see familiar faces when you walk in the door. Today we only use the best equipment available to provide the most effective dental treatments at the most affordable cost to our patients. If you're interested in receiving more information than simply call the office or send us an email.
What Are Veneers And Why Are They Important?
Veneers themselves can be made out of a few different types of material but they are all designed to slip on over your teeth. They are essentially shelves that have been custom created to fit your teeth and are most typically made out of either porcelain or some other composite material. They are useful for patients for a number of reasons. Veneers can help you improve the look of your smile by modifying the way that your teeth look. You can choose to have your teeth in large and if you feel that your natural teeth are a little too small. You will also be able to change the size and even the color of your teeth if either of these factors worried you about your current smile.
Veneers can do more than just fix cosmetic damages as well. They are great at covering up chipped or broken teens that have been added chance of developing cavities or exposing a nerve. This can help to alleviate future pain and even more costly procedures. They are also capable of eliminating the space between your teeth where bacterial growth loves to hide and cause problems for your dental health.
The Process Of Getting Veneers
There is a three-step process to get veneers if you are interested. You will need to go into your dentist's office three separate times. The very first visit will be a simple consultation where you and your dentist will have a conversation about what you would like to have done on your teeth and why. They will then be able to examine your teeth by taking x-rays and impressions to make sure that you would be a good fit for this operation.
Once this has been completed you will have a small amount of your tooth shaved off and a temporary veneer will be placed over the top of it as your permanent ones are being created. This process will take up to four weeks.
After your permanent veneers are ready to be installed you will take one last trip to the dentist where she will remove the temporary ones and replace them with the permanent ones.