Emergency Dental Treatment
Sometimes toothaches and other oral problems not only disrupt our regular schedules but also come at the most unexpected times. This is why emergency dental services are offered at Healthy Smiles Family Dentistry in Muscatine. We are available seven days a week and have a team of experienced and caring personnel led by Dr. Vanessa Wadden, who are always ready to help. We provide solutions to emergency problems by assessing injuries and providing prompt & effective treatment. We offer all emergency services including; tooth extractions, denture repair, broken & fractured teeth, root canals, dental accidents & trauma, fillings, Abscess treatment, Crowns & bridges, implants, and treatment for gum, tongue or cheek injuries among others.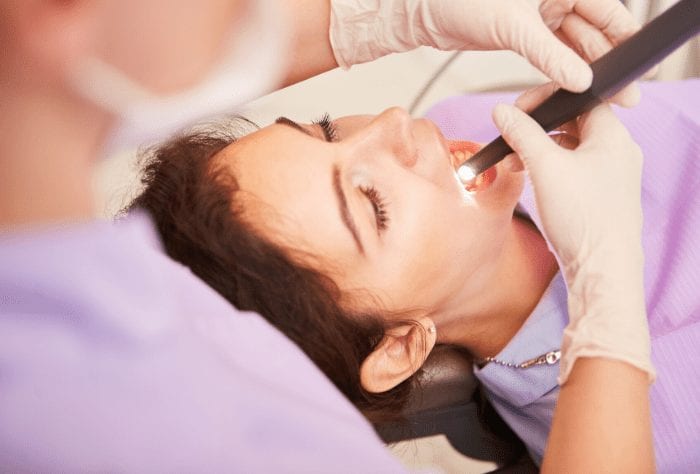 Why would you need an emergency dental visit?
The American Dental Association (ADA), which has been a trusted source of dental information for both dentists and patients, reports that the leading cause of dental problems in adults and children is sports. Considering the popularity of several contact sports in the country, this spans all other types of athletics, creating the need to provide emergency consultation throughout Iowa. Even a backyard soccer game or a simple outdoor activity can lead to someone damaging their teeth or knocking a player's tooth out. Though there are several ways of taking precautions, e.g., wearing athletic mouth guards, oral injuries still occur.
Car accidents are also one of the primary causes of dental injury. Even with perfect oral health, your teeth are not strong enough to prevent damage caused by a car accident. We ensure that our patients undergo thorough examinations to determine whether they have sustained physical injuries. This ensures that all problems are addressed simultaneously without causing further complications. Another reason for emergencies is sudden or severe pain in the mouth. This could be caused by a tooth infection, gum disease or other dental problems. We offer treatment for all these emergencies and can let you know if we see other oral problems during your dental exam with Dr. Vanessa Wadden.
Common Dental Emergencies
Knocked-Out Teeth – This is a time-sensitive crisis that needs immediate attention. Rinse the debris using warm water, keep the tooth moist in your mouth until you see an emergency dentist and avoid touching the tooth's root.
Tooth pain – Any form of pain hinders us from going about our normal routines. It is one emergency that is difficult to ignore.
Losing a Filling or a Crown – This leaves your tooth exposed, limiting oral functionality. If this happens, contact us immediately.
Infections of the mouth
– This is one of the most destructive dental emergencies if left untreated. You may not realize you have an infection until it becomes worse.
Fractured or Broken Teeth – If you have a damaged tooth, contact us immediately. Emergency treatment reduces the risk of more complicated problems.
Tooth Sensitivity – Tooth sensitivity indicates that there is an underlying dental problem. Seek dental care immediately before it worsens.
Abscessed tooth – The abscess causes inflammation, sores on gums, swollen glands, toothache, sensitivity and bad smell. If not treated immediately, the infection worsens.
Tooth decay (cavities) – Dental emergencies prevent pain and the loss of teeth from decay. Our emergency dentists will ensure decayed teeth are restored to avoid further damage.
Damaged restorations or broken crowns – This increases the risk of oral health deterioration. We provide temporary and permanent solutions to maintain your dental health.
Orthodontic injuries – Pain & injury caused by artificial appliances like braces can be dealt with by our emergency personnel.
Damaged Enamel – Habits like teeth grinding can cause damage to the enamel, which offers protection to the tooth. We offer treatments that strengthen the enamel and improve oral functions.
We understand that oral emergencies can be stressful for both adults and children. For this reason, we have made it our responsibility to help you take back your life by getting the best emergency dental care. This is why we work tirelessly with our patients to make their experience one o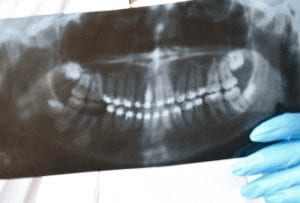 f complete care and comfort. We also follow up on the progress of our patients to ensure the probability of oral problems recurring or becoming complicated is eliminated. It may be difficult to estimate medical expenses until proper diagnosis and treatment are undertaken. That is why we accept most dental insurance plans and also have a variety of easy payment options. If you live in Muscatine or the neighboring areas, we encourage you to save our phone number and call us without hesitation. We don't want to risk your long-term dental health.