Dental implants were invented by a Swedish orthopedic surgeon called Per-Ingvar Brånemark close to 70 years ago. Fast-forward to 2020, they have become a standard procedure for prosthetic replacement of teeth. The implant is used to replace the root of a missing tooth by fusing it with the jaw bone in a method known as osseointegration. The implants are usually made from titanium which integrates with the bone without being recognized as an artificial object in the body. They provide a foundation for new artificial teeth that feel, look, and function like regular teeth. Your bone grows around the titanium, which makes replacement teeth stronger. Additionally, the implants are used to maintain your facial structure, reducing the effect of missing teeth on the bone. With a variety of implant procedures and systems, every condition has a solution.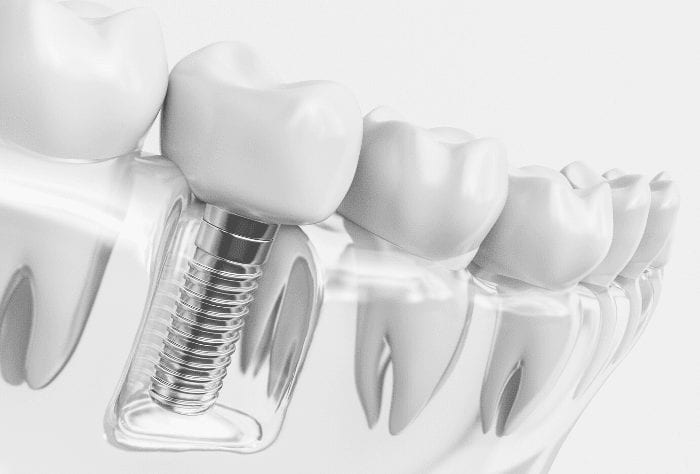 Types of implants
To undergo the procedure, you must have adequate bone and healthy gums to support the implants. The two main types of implants are;
Endosteal Implants – This is the most common type of implant. They are surgically placed into the jawbone. A second procedure is conducted once the surrounding gum tissue heals to connect a post to the original implant. The tooth or teeth grouped on a denture or bridge is then placed on the post.
Subperiosteal implants – This type of implant involves a metal frame that is placed above the jaw bone but under the gum tissue. When the gum heals, implants are attached to the frame. It is mainly used for patients that may not have adequate bone or those that prefer avoiding a bone augmentation procedure to rebuild it
​How are they used?
Replacing missing teeth – Implants are the first option for replacing missing teeth.
Implants for fractured teeth – With the technological advancement in the medical industry, teeth that have fractured, cracked, or broken can be removed and dental implants placed on the same day. This reduces the amount of time taken to heal and could potentially be better than restoration.
Securing Dentures and Partials – Implants can stabilize uncomfortable or loose partials and dentures. They improve the overall oral wellness of patients, especially when chewing.
Implant procedure
The procedure used on patients during the implant process involves a number of stages which may take place over a period of time from three months to one year. The procedure may also vary depending on the condition. A typical process includes;
Evaluation and treatment planning
During your consultation, Dr. Vanessa Wadden will discuss with you all the possible alternatives to treatment and assess whether you may need to undergo surgery. If your mouth is not ideal for implants, other ways of improving the outcome will be recommended.
Implant Placement
Placing implants is a relatively quick and painless minor surgical process that is executed with the use of local anesthesia. Depending on the need, bone regeneration takes place simultaneously as the implant placement if the underlying bone is damaged.
Integration phase
Implants can take from one and a half to six months to integrate with the patient's bone. During this time, temporary teeth, bridgework, or dentures can be used by patients as appropriate.
Restorative phase
Our team will construct definitive restorations where needed.
Maintenance
Following the completion of your treatment, you are required to maintain oral hygiene, especially around the affected area. We advise our patients on the care and maintenance of the implants. Regular visits to our Healthy Smiles Dentistry Office is essential so that the health of tissues and bone can be reviewed.
How long will the implants last?
Once we confirm that the implants surrounding tissues & bone are healthy and that the alignment is correctly adjusted, it is the patient's responsibility to ensure that you maintain high standards of oral hygiene. Patients are also encouraged to attend regular maintenance reviews that determine the longevity of the implants. Poor oral hygiene causes the formation of plaque or tartar on the implants. Prolonged ignorance leads to more complicated problems such as soreness, general discomfort, bleeding, and gum infection. Implants have the potential to last longer than permanent natural teeth. Well cared for implants can last for a lifetime.
Book an appointment with us
Are you ready to regain your beautiful smile? Don't hesitate to contact us, especially if you live in Muscatine or the nearby areas. If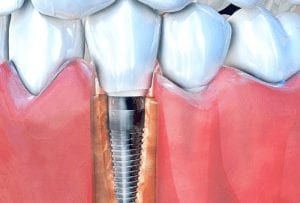 you are not sure whether you need dental implants, we are always available to assist you. Not only is our location strategic, but we also offer the best services and accommodate a team of Muscatine's top dental implant experts led by Dr. Vanessa Wadden.
Schedule your appointment Now
Lorem ipsum dolor sit amet, consectetur adipiscing elit. Pellentesque lacinia, ipsum eu vulputate pulvinar