Children's Tooth Extractions
Tooth removal can be a frustrating procedure to undergo, and that is why Healthy Smiles Family Dentistry has a gentle and safe approach when treating our young patients. We encourage parents to understand what is involved in taking care of children's dental health. By educating them on the importance of oral hygiene, children become more comfortable and calm during visits.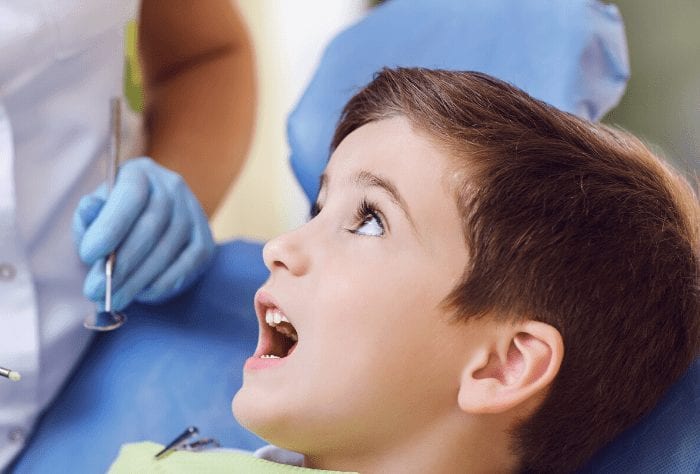 What Circumstances Warrant Children's Dental Extractions?
Surgical tooth removal is a dental procedure that most people think is reserved only for adults, but sometimes the procedure is necessary to promote a child's dental health. Muscatine dentist, Dr. Vanessa Wadden, may determine that your child needs a tooth extraction for a number of reasons.
A tooth cannot be restored due to severe decay
– Mild and moderate tooth decay can be treated by cleaning and installing dental fillings or root canals. But if the infection has rendered the tooth useless, the only available option is to remove the tooth. Tooth extraction is performed when these restorative procedures cannot guarantee long-term durability.
Severe damage from accidents and infection
– A minor injury to the tooth, such as a chip or crack, can be treated using restorative materials. However, severe damage would need tooth extraction. Severe damage may be caused by dental problems like teeth grinding, injury from sports, and other accidents.
Preparation for orthodontic treatment
– During orthodontic treatment, the teeth need space when trying to move them into proper positions. In some cases, children might not have enough space leading to the extraction of some teeth. Teeth are extracted several months before undergoing the treatment to allow teeth to shift gradually into their proper positions.
The primary tooth has refused to fall out naturally
– Sometimes the primary teeth do not fall out naturally when they are supposed to. You may find the permanent teeth growing when baby teeth are still in place. Such cases can cause harm to the child. The risk of pain and infection increases. If it appears that your child's baby teeth are not falling out, Dr. Vanessa Wadden may recommend doing a tooth extraction to avoid further problems.
Factors Considered Before Extraction:
The lifespan of the tooth
– We evaluate the possibility of the tooth being recovered and if it would last for a more extended period. If a tooth is filled without proper assessment, there would be a need to repair it frequently. This has to be kept in mind when deciding whether to extract the tooth. We always want to provide the best solutions to our young patients. If we realize that a primary tooth is questionable, we would recommend an extraction when necessary instead of bringing your child for regular repairs.
Pain
– Most oral problems, if not treated, become more complicated and cause severe pain. Tooth extraction is necessary when a tooth has become abscessed or severely infected.
The comfort level of a child.
– We always consider the compliance of the child to receiving a tooth extraction. A child needs to understand the advantages of having this treatment. We try to avoid having to make a child feel uncomfortable, fearful, or scared about visiting a dentist. This would make future visits easier.
Other factors considered include; the location of the tooth being extracted, age of the child, number of teeth being removed, and the growth of the tooth (how firmly it is attached to the jaw bone).
How Does Children's Dental Extractions Work?
Our team ensures that your child feels safe and comfortable during the extraction process by administering nitrous oxide or local anesthesia. Nitrous oxide is a mild sedation that keeps your child awake but drowsy during the procedure. Tooth removal has minimal complications and does not require the removal of soft tissues. The damaged tooth is extracted using forceps. If needed, the affected area might be stitched. It is normal to experience bleeding after extraction.
After extraction, instructions will be given on how to care for the tooth's socket. General treatment involves salt and water to reduce the pain. You can also administer conventional analgesics to soothe the pain. Ensure that your child does not touch the socket.
Schedule An Appointment With Us
If you believe that your child is in need of dental extraction, it would be best if you contacted Healthy Smiles Family dentistry immediately. Dr. Vanessa Wadden and the rest of our experienced staff will be able to help you make an informed decision after examining whether the tooth needs to be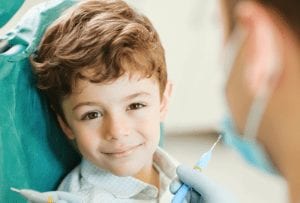 removed. We will also inform you whether there are other less invasive treatment options available. If you live in Muscatine or the surrounding areas, call our office today to schedule an appointment.